Although jails and prisons in California are often used interchangeably, they serve different purposes. Both places where people are held who have been convicted of crimes or who are awaiting trial. When someone is arrested for a crime, they are often placed in jail until trial unless they are released on bond. Those who receive short sentences for the crime are normally held in jail instead of being sent to prison.
Jails In California
Jails are normally for people who have been convicted of crimes in that county. Each county usually has at least one jail. The maximum sentence for someone in jail is usually less than a year. Jails are typically run by the local sheriff's department.
Jails are generally operated by county governments under the county sheriff's jurisdiction. They serve smaller populations than prisons and are designed for shorter stays. Arizona has a multitude of jails, at least one in each county. There are also smaller holding facilities that are still considered jails, operated by municipal governments. These facilities are used to hold people for a few hours or days before they are transferred to a larger jail.
At any given time, jails are home to two distinct populations. The first group consists of people who have been convicted of relatively minor crimes such as misdemeanors or violating their probation. The second group is innocent people. A large portion of the people held in jails are in the pre-trial stage and have either been denied bail or been unable to pay. Depending on the severity of their charge, these people may have no previous convictions.
Since 1980 the proportion of the jail population made up of pretrial detainees has increased. You can learn more about California's statistics here.
Prisons In California
Prisons hold people from across the United States with larger prisons that are secluded holding serious felons like murderers. There is normally at least one prison in each state, often more so that the prison system is not overcrowded. Some prisons are set up for specific criminals such as those who have been convicted of probation violations.
There are also prisons for women and men to be housed separately. Federal prisons are for criminals who have been convicted of crimes like bank robberies and racketeering. Prisons are where people are sent if they have been convicted of a crime and sentenced to a term of more than one year or perhaps a serious offense that would classify as a felony.
Prison is run by the state correctional department. The security at a prison is more intense than at a jail. Someone who has been in a prison in another state might be taken to the county jail until they can be transported to a different prison.
Prisons are reserved for those convicted of felonies. It is possible to receive a jail sentence for more minor felonies, but a prison sentence is standard. Prisons tend to be much larger than jails and are operated at the state or federal level. Some prisons are privately owned. Arizona has 16 prisons, and 6 are privately owned.
Prisons, while not pleasant places, offer more services to their population. They provide a variety of education including GED courses. Although it may seem counterintuitive, inmates can move more freely throughout prisons. They have jobs to complete and are allocated time in a large, outdoor yard.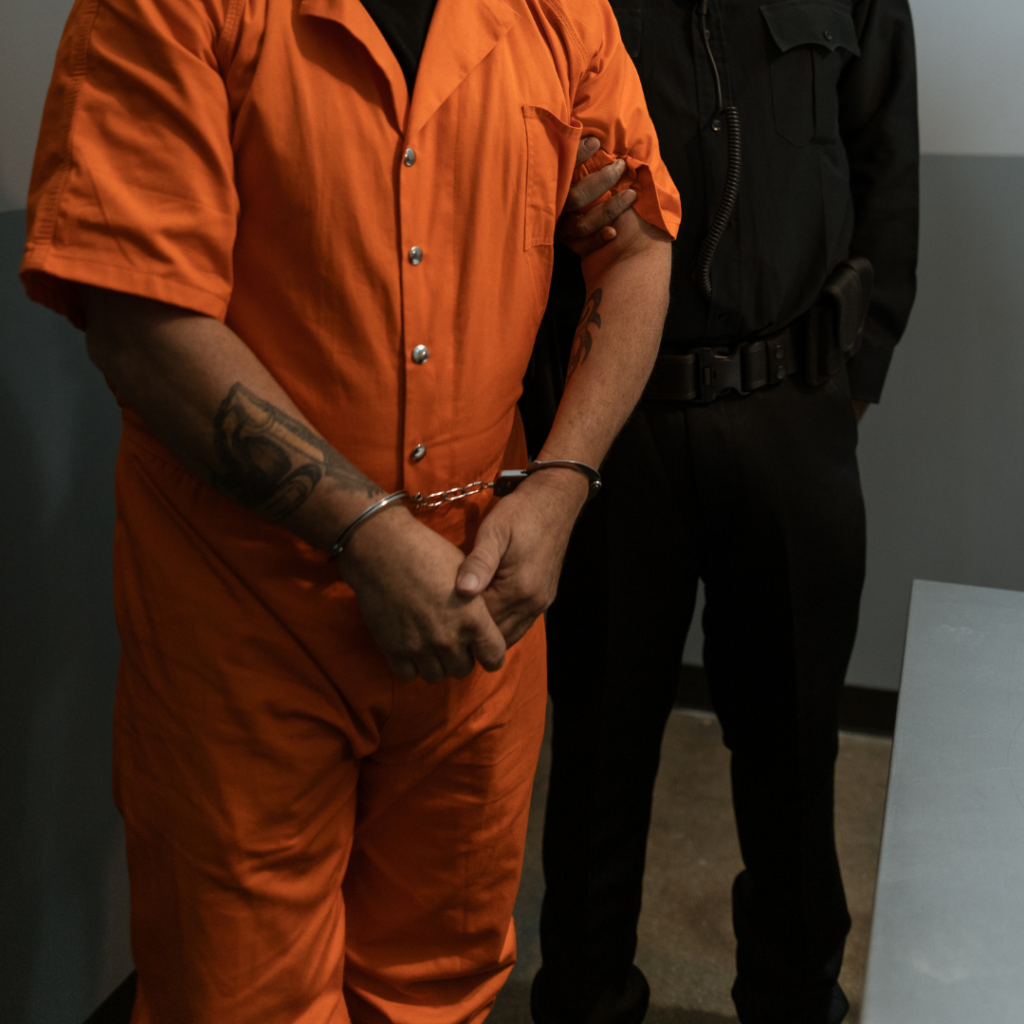 One of the most noticeable differences between jails and prisons is that people in jails can be on a work release. There are items that inmates can purchase in both locations, but while in jail, inmates can work on road detail or in the kitchen so that they can earn money to be used to purchase necessities. Prisons offer a similar system, but inmates can also take classes to get their GED or a college degree.
Time can be earned for good behavior that is taken off of the sentence so that the inmate can be released early. Visitations are allowed at both facilities, but prisons often allow the face to face visits where the inmate and visitor can sit at a table together. Inmates at a jail can only have visitations through a clear piece of Plexiglas while using a telephone. While in prison, inmates have opportunities to go outside in the yard to play basketball or lift weights. Inmates in jail usually don't have this option.
Need help posting bail? We can help
Bail is the temporary release of an accused person awaiting trial, sometimes on the condition that a sum of money is lodged to guarantee their appearance in court.
Southern California Jails We Service:
Riverside County
Los Angeles County
Orange County
San Bernadino County
Santa Barbra County
Ventura County
Imperial County
Escondido Bail Bonds have the cheapest bail bonds with great services in all of Southern California and have a network of Licensed Bail Agents within 5 miles of every Jail. Please contact us with any questions in regards to the bail process or inmate information.
*Disclaimer: Every effort has been made to ensure the accuracy of this post at the time it was written. It is not intended to provide legal advice or suggest a guaranteed outcome as individual situations will differ.